Forage & Cereals
Due to the confidence between the farmers and the company, we have succeed in establishing a real alliance. A reciprocal exchange as well as products of a high quality in the areas of favourable production are the reasons of the great success of the mentioned alliance.
Our objective is to commercialise first-class products which have been chosen following a very strict test.
Owing to our total willingness we are in condition of providing our clients with efficient solutions in order to supply the provisions of fodders of the competition horses' trainers and breeders.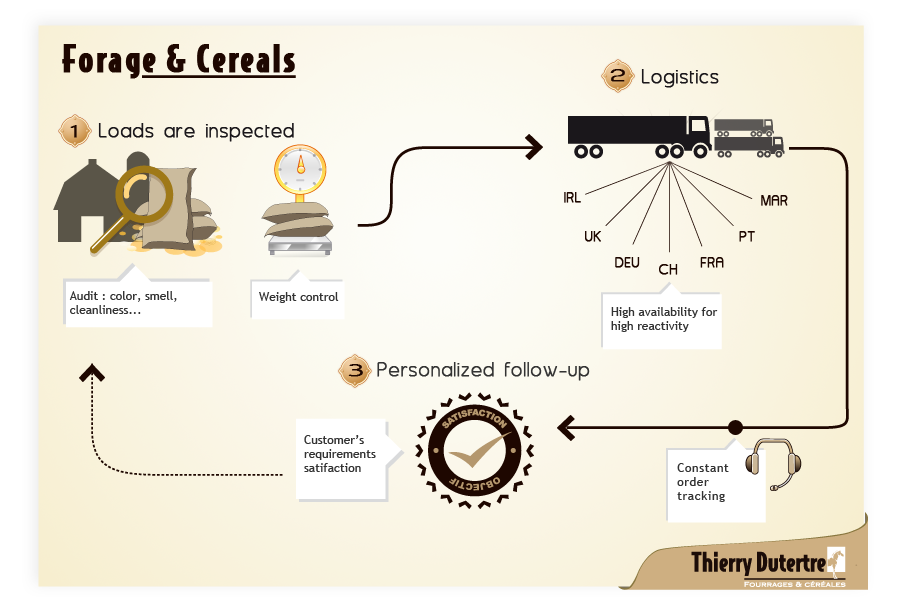 Our services and products